Three Minutes to Teach you how to Choose a Good Bed
May 21,2022
The bed is the most important part of the bedroom. A suitable bed can not only alleviate fatigue but also improve the style of the bedroom. So how can I choose a suitable bed and what should I pay attention to when choosing a bed?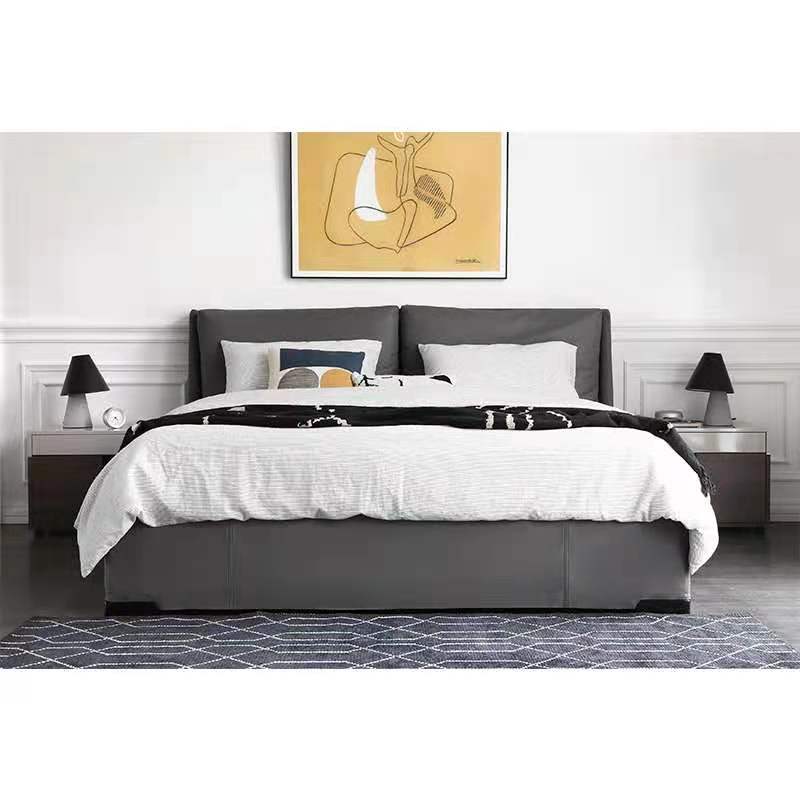 Structure
First, check whether the bed box and the head of the bed are separated structures. Then check whether the bed is stable. The simplest way is to shake the head of the bed. If there is no shaking or abnormal noise, it indicates that the bed is relatively stable.
When testing the ribs, first check whether the ribs are soft and elastic and whether the surface is veneered.
Secondly, there should be no abnormal noise after lying down. Check whether the assembly of foot screws is smooth. If it is a pneumatic exhaust skeleton, observe whether it has a normal lifting function. The maximum horizontal inclination should be within 45 degrees.
Texture of material
The material of a bed can be roughly divided into three categories: leather bed, cloth bed, and solid wood bed. You can choose materials according to your budget and personal preferences, but you should choose bed products that meet the overall decoration style of the bedroom.
We are a bed exporter supplier wholesaler, our products satisfy our customers. And we want to be your long-term partner, any interests, welcome to contact us.